Requirement For Exchanging Molds To Produce Differ
Publish Time:
Author: Site Editor
Visit: 719
Easily exchanging molds to making different sizes paper cups,paper bowls,paper buckets.There are three types of changing molds.
1. Exchanging all the molds' part:
the cup's bottom diameter , the height , the top diameter and also the cup's coning are different ;
In this way, many sizes cups can be maken in one machine;
If you are not skillful with our machines, we suggest that you don't do this.
Details in following pictures: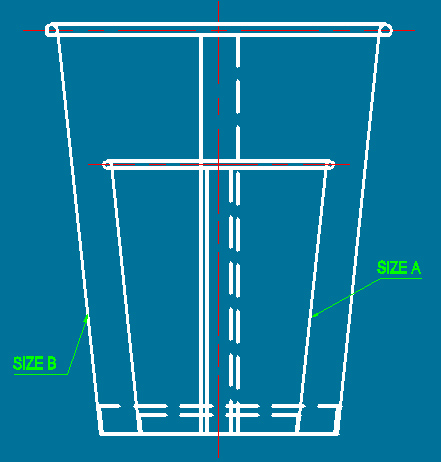 2. IF the exchanging cups have the same bottom,but the height and the coning are different,
In this type, should change: the sealing mold, and the bottom molds parts.You can produce cups with the same bottom, different coning,different height;
Details Picture:
You can see that size A and size B :two cups have the same bottom diameter, but the coning is different.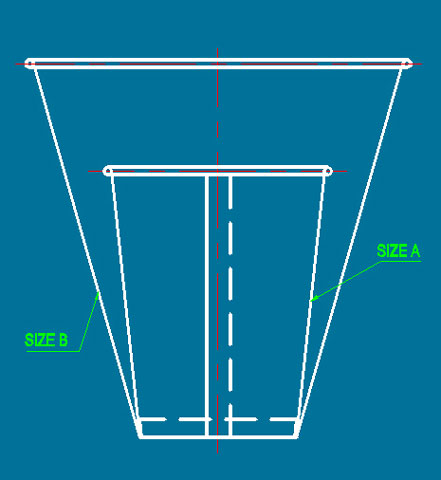 3. Only changing the cups height to get heigher or lower cups,this means the exchanging cups have the same bottom diameter ,the same coning:
In this type you only need to change parts of the molds(the bottom molds);
Details in following pictures:
Here: size A and size B have the same cup bottom, the same coning, only the height is different